Wed,
09/29/2021 – 09:03am | By: David Tisdale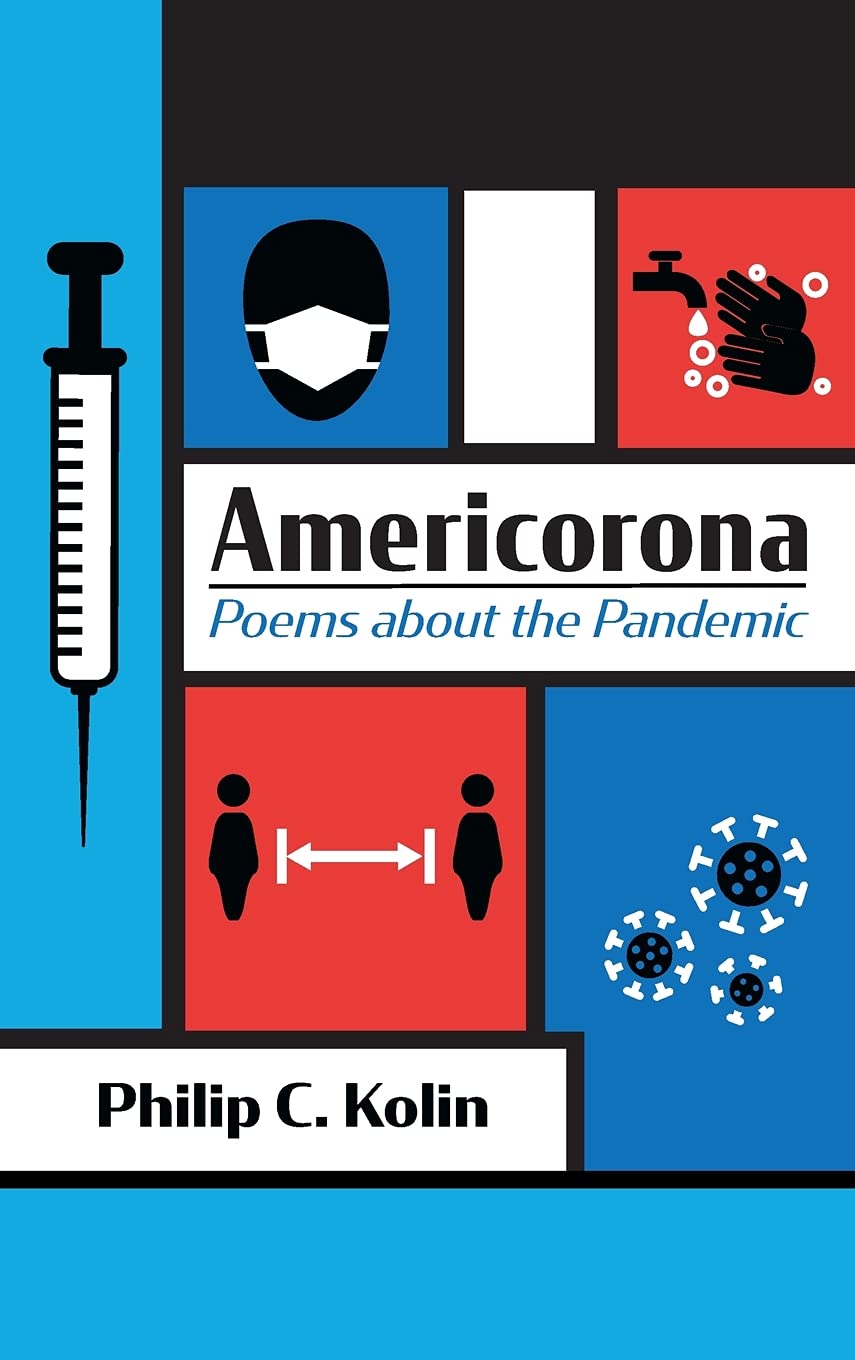 Dr. Philip C. Kolin, Distinguished Professor of English (Emeritus) at The University
of Southern Mississippi (USM) recently published a collection of 50 poems about COVID-19
entitled Americorona: Poems about the Pandemic. The poems track the history of COVID-19 from late 2019 to mid-2021 focusing on how
the pandemic affected America medically, economically psychologically, and even spiritually.  
     
Dr. Kolin said the poems in Americorona fall into multiple categories. "A majority of them look at how the pandemic started,
how it impacts children and minorities, how it resulted in hunger and discrimination,
and how the medical community is dealing with the pandemic."
He noted that another group of poems focus on "historical pandemics such as the Black
Death, Cholera, the Irish Potato Famine, the Spanish Influenza" that "foreshadow or
parallel the tragic events ushered in by COVID-19." For example, the section of poems
on how COVID affected children begins with a poem on the polio epidemic of the late
1940s and early 1950s. 
A poem about a quarantine ship during a cholera outbreak in 1752 starts off the section
on COVID and long haulers.
The last group of poems, he explained, are experimental poems on such relevant subjects
as "the memory of breathing," "the exhaustion of monotony during a lockdown," and
"when the world was in love with faces."
Dr. Margaret Humphreys, M.D., Ph.D., former editor of the prestigious Journal of the History of Medicine and Allied Health Sciences, declared that "Philip Kolin's new, amazing collection of poems is memory-holding
. . . and speaks for the children, separated families, health care professionals and
the dying and their families. Kolin's poems are important for anyone interested in
the history of COVID. I strongly recommend this beautiful book."
Distinguished poet David Kirby from Florida State University noted that "The poems
in Americorona are smart, compassionate, and aware in a way that brings these qualities out in anyone
who reads them."
Dr. Kolin researched historical pandemics and interviewed health care professionals
about their "sheltering" COVID patients for Americorona.
Professor Dominic Reisig, a renowned biologist at North Carolina State University,
concluded that "I am ready to reread Americorona and recommend it to anyone who has suffered because of COVID-19, which I think, is
just about all of us."
Americorona is available from the publisher, Wipf and Stock, at www.wipfandstock.com or from Amazon.