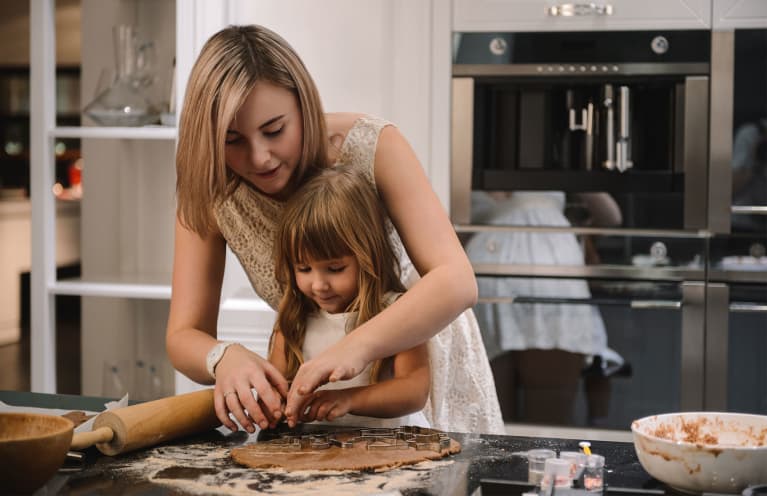 Our editors have independently chosen the products listed on this page. If you purchase something mentioned in this article, we may earn a small commission.
December 16, 2021 — 0:06 AM
Honestly, we'll never get tired of energy bites. With just a few ingredients, you can make a nutrient-packed snack that can fuel even the busiest of mornings. One great example: These five-ingredient bites from Great British Baking Show winner David Atherton's newest book Bake, Make, and Learn to Cook.
"These snacks are packed with natural energy—just like stars!" Atherton writes, "and are especially good to eat before you exercise." Leaning into the kid-friendly angle of his book, this snack calls for a playful star shape—but you can make the family-friendly recipe in any shape you wish.
Alongside the dates we often find in energy bite recipes, this version also calls for prunes, which have a lower sugar content and slightly more fiber, according to the USDA. It's a clever swap that helps keep these chocolatey bites from going too sweet, and saves the dates for dessert.
1 cup rolled oats
2 oz dark chocolate
½ cup pitted dates
½ cup prunes
Sunflower seeds to decorate
Blend the oats in a food processor for 10 seconds and set aside.
Melt the chocolate in a cup in the microwave, checking every 10 seconds, until just melted.
Blend the dates and prunes until you have a smooth paste.
Pour in the melted chocolate and blend again until very smooth and shiny.
Transfer to a bowl and knead in the oats.
Roll out to roughly ¼ inch thick and cut out with a star-shaped cookie cutter.
Finally, add sunflower seeds on top for decoration.
https://www.mindbodygreen.com/articles/5-ingredient-chocolately-energy-bites